High-Performance MIL-DTL-5015, 26482 and other Industrial Power Connectors
Including turnkey power cable and conduit assemblies for nuclear, rail, mass transit, industrial, robotics, military and entertainment industry (stage and location lighting) applications.
Glenair manufactures a broad range of qualified electrical power and signal connectors for nuclear power plant containment and non-containment zones, electrical vehicles, industrial equipment, as well as rail, mass-transit and harsh environment military applications. Many of the connector products, backshells and accessories are manufactured to comply with the MIL-DTL-5015 or MIL-DTL-26482 specifications, which include hundreds of versatile power and signal connector designs ideally suited for electrical power and signal interconnect cabling. The addition of reverse bayonet coupling to these robust military style connectors improves their reliability and mating performance in rugged, vibration and shock applications.
Glenair is also able to offer many of these same connector families qualified to NATO and VG standards including VG95234 and VG95328. Specialty application connectors, such as our popular VG qualified CB connector for radio and audio applications are also available on the CB Series "PogoPin" Connectors page.
The Glenair Power Product Group has been manufacturing these products since 1985. The Power Product Group factory consists of two 4000 square meter plants which are certified to UNI EN ISO 9001, NATO AQAP110 and ISO 9001:2008.
A Worldwide Sales and Support network, including dedicated teams in Italy and the United States provides application engineering and order assistance. Glenair's worldwide network of sales and support professionals are also factory trained to support the Power Product Groups entire line of ruggedized electrical power and signal connectors, cables and power distribution products.
Home > Nuclear, Industrial, and Rail Connectors
---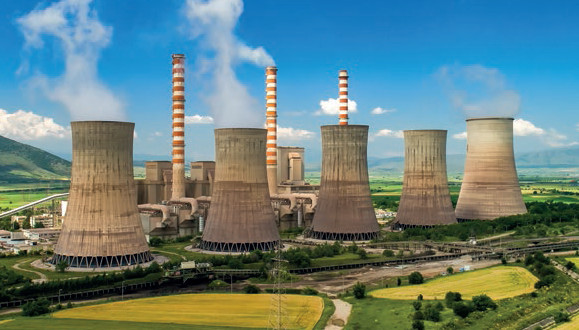 Nuclear-Grade Interconnects
Radiation resistant, temperature resistant, chemical and fluid resistant, corrosion resistant, stainless steel connectors for Zone 1E containment area nuclear industry interconnect applications
Class 1E • 10CFR50 Appendix B
Glenair offers four quick disconnect connector series engineered in accordance with nuclear industry standards for containment area class 1E. Series SuperNG and Mighty Mouse NG are suitable for use in new plants with the most stringent zone 1E qualification standards, including those requiring long term submersion. Series ITS-NG and IPT SE-NG are suitable for use in older plants undergoing retrofit or refurbishment.
| | |
| --- | --- |
| | SuperNG · ITS-NG · IPT SE-NG · Mighty Mouse NG |
---
International Railway Industry Standard
Glenair Italia has again qualified for the European rail industry's highest quality certification standard. IRIS (International Railway Industry Standard) Certification complements the ISO 9001 quality standard by introducing rail specific requirements.
IRIS certification seeks to avoid multiple business management system audits and enhance industry efficiency. The IRIS Certificate replaces individual management system evaluations by at least the four founders of this initiative (Alstom Transport, AnsaldoBreda, Siemens Transportation Systems and Bombardier Transportation).
Companies seeking IRIS certification undergo extensive quality systems review and documentation, as well as auditing by a third-party examiner.
| | |
| --- | --- |
| | No Gaps - Industrial/Rail Interconnect Solutions |
| | Signal • Power • High-speed Ethernet • Harsh Environment |
---
Related Product Information
Reference
Quality Management System Certificates
Slideshow Presentation
---
Core Series 5015 Type Reverse Bayonet Power and Signal Connectors
Series 921
IECEx/ATEX Qualified Hazardous Zone Connectors
Series 927-072
The Power Connector for Extreme Environments
Series 970
---
Other Glenair Power Product Group Connector Series
The Glenair IPT series is built in accordance with MIL-C-26482 and is applied in countless applications where reliability and miniaturization are required. Used in military applications, the IPT series features reliable coupling and a complete range of backshell accessories. A VG qualified version of the product, VG95328 is also available.
Quarter-Turn Bayonet Plugs and Receptacles for Ballast and Head Connections
Series 928

IRT Series Rectangular Multipole High Voltage
ITS 901 Reverse Bayonet Multi Pole Medium Voltage
ITS 500 Reverse Bayonet Single Pole High Voltage
UJ Series Connection System

Our IGE series connector delivers outstanding performance in high-current power applications, mainly in military systems such as ground-vehicle support. IGE series connectors are are used for the transmission of high currents with low voltage such as is required in military vehicles or industrial equipment. The connector uses a unipolar contact junction with high performance dielectric materials. Several O-rings inside and outside the connectors provide watertightness up to 1 bar, while the bayonet coupling system avoids accidental unmatings in high-vibration applications.
The Glenair IT series conforms to the MIL-DTL-5015 threaded-coupling connector standard for power and signal applications in both industrial and military applications. Insert arrangements from 1 to 150 contacts, with contact sizes from 20 awg to 4/0 awg are available. These connectors are intermateable with other industry standard MIL-DTL-5015 connector families. A wide range of connector backshells and accessories are available, including protective covers for both plugs and receptacles.
Easy-to-AssemblY, Rigid Insert Power and Signal Reliable Reverse Bayonet Coupling Connectors
The need for a threaded MIL-DTL-5015 type connector with an improved double-start stub ACME style thread profile led to the development of the Glenair ITZ connector series. Available in the complete range of 5015 insert arrangements, this connector family offers faster and more reliable coupling than standard, fine-thread MIL-DTL-5015 connectors.
CSOX is a worldwide standard for the connection of lightning equipment in the show-business field.
Ruggedized RJ45 and USB Connectors for Applications as Diverse as Military Ground Vehicles to Passenger IFE
UniPower™ is a single pole electrical connector used by the entertainment, construction and power utility industries for temporary high current applications. Glenair UniPower™ Power Distribution Connectors provide safe and reliable power distribution connections, typically in threephase or other polyphase power distribution systems.
---
VG Catalogs
| | |
| --- | --- |
| | The VG95234 is the German military BWB standard equivalent of our commercial ITS reverse bayonet connector. As with the ITS, the series is based on the MIL-DTL-5015 standard, but feature an improved reverse bayonet coupling. The 3-point bayonet mechanism reduces coupling time and provides easier mating when the connector is in an awkward position. Positive locking of the three stainless steel pins provides reliable resistance to vibration and shock, and prevents connector de-coupling in even the most rugged applications such as military vehicles. |
| | The Glenair Series VG95328 Bayonet-Lock Signal Connector is ideally suited for all general and environmental applications that require a high-performance military type cylindrical connector with crimp-removable contacts. Qualified to VG95328, the bayonet mechanism provides fast and easy coupling, especially when the connector is situated in an awkward or hard to reach location. |
| | Glenair's VG 96929 Reverse Bayonet Unipolar Connectors are used for the transmission of high currents with low voltage such as required by applications on military vehicles and on various industrial equipment. Derived from the VG 95234 Series Connectors and sharing similar mating dimensions and mechanical characteristics, VG 96929 connectors feature unique insulating inserts in two parts (front and rear) that are retained inside the shell by a dynamic spring. Multiple exterior and interior connector o-rings create a watertight seal (1 bar) and the bayonet coupling system helps to prevent accidental un-mating caused by vibration. |
---
Additional Information on Special Purpose Products and Applications
| | |
| --- | --- |
| | |
| | |
| | Part Number Cross Reference |
| | Single pole back panel mounting receptacle, high current rating, with rapid bayonet joint. Backshell suitable for heat shrinks boots, conduit UNI 4883, metric threads, etc. |
| | Aluminium alloy Shunt box positioned on the boogies in the railway applications. Includes 2 rapid joint connectors with different keying phases. Coupling and uncoupling operations aided by lateral guides with a "Low force" closing system. |
| | Complete connection for data transmission in railway applications. |
| | Hybrid connectors with eletric and optical contacts. |
| | It is a modular interconnection system for data transmission created with subminiature connectors. |
| | Single pole power connectors for wagon to wagon connection. |
| | Trough bulkhead receptacles to be used on walls or panels with a wide thickness. |
| | Reverse bayonet coupling connector with grounded contact. |
| | AISI303 Stainless Steel and UNI5273 Marine Bronze IPT & ITB/ITS series connectors. |
| | Connectors dedicated to show business used particularly in lighting and sound equipment. |
| | Brass connector used to mate battery pack with motor/charger of electrical autocycles. |
| | Low and medium voltage for railway applications. |
| | The main characteristic of this series of circular power connectors, mainly used in the railway field, is the plastic insert, made of two parts, and the metallic spring for the retention of the contacts. |
| | High power connectors for railway applications and used in the iron industry. |
| | Modular connector with possibility of connection for more wires from the same contact enabling a reduction of the wiring on the panel. |
| | Rubber made waterproof connectors. |
| | Power coax connector used to feed winches on military cars. |
| | Circular connector with push-pull coupling system and plastic insert for signal and high pressure air and fluids contacts. |
| | Coax connectors used on instrumental panels of avionic military vehicles. |
| | Binding posts for rapid cable harnessing with horizontal or vertical insertion of the wires. |
| | Aluminium waterproof box used in the railway field. |
| | Thread & bayonet coupling connectors for fiber optic cables. |