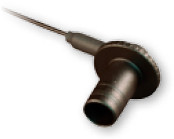 For Long Term Reliability and Improved Interconnect Performance
Protect sensitive interconnect systems and cordsets from water ingress and debris aggregation with Glenair covers and heat shrink boots.
Neoprene or metal covers for QDC and threaded coupling connectors. Neoprene covers are made from fungus-resistant neoprene per ASTM D 2000 BC610Z1. Attachment options: nylon rope for attachment to cable or stainless steel wire rope for attaching to panel with screw.
Heatshrink boots provide strain relief and environmental protection. Shape-memory polymer returns to as-molded shape when heat is applied. A Semi-rigid high performance elastomer resists high temperature and withstands exposure to petroleum-based fluids and fuels. Also available with non-halogenated flame-retardant polyolefin for use where limited fire hazard is required.
Reference
SuperFly® > Section E
Metal Covers for Series 880 QDC Connectors
Covers for Series 881 Threaded Connectors
Dust Covers for Series 880 QDC Connectors
Dust Covers for Series 881 Threaded Connectors
Rubber Dust Covers for Series 880 and 881 Receptacles
Straight Heat Shrink Boot
Right Angle Heat Shrink Boot
Spanner Nut and Spanner Tool
Band-Master™ ATS Nano Banding Tool
Recommended Connector Pairs
Series 171